Publishing house BALTAIS VALIS
"Baltais Valis" (in Latvian "White Whale") is a children's book and magazine publishing house created in Latvia. Magazine is great reading material and storage of ideas for kids and all family, but our books from authors of Latvia with education content will be great additional reading for kids who want read more and find out. We also publish translations of excellent children's books.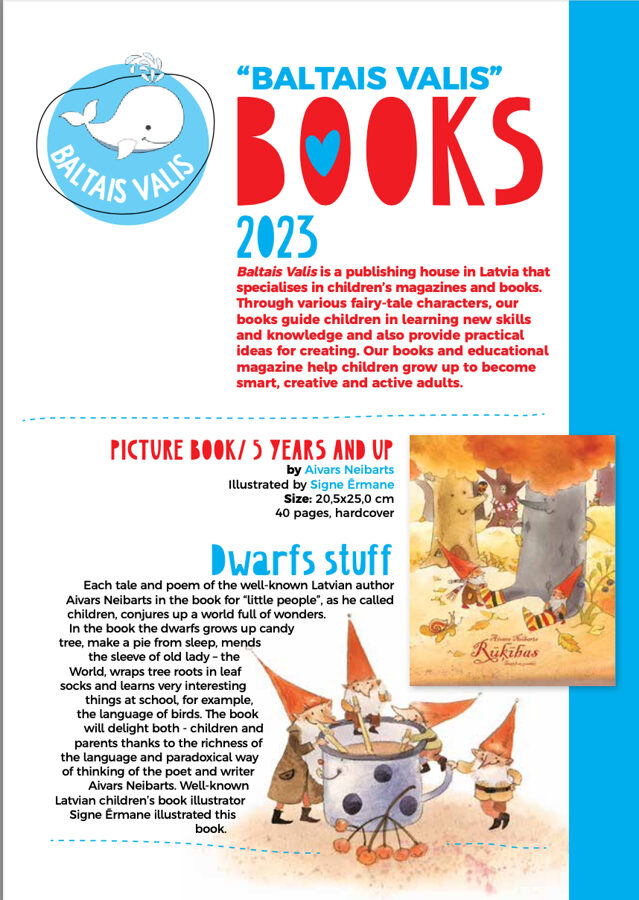 If you are interested in publishing of these books, please contact us!

BALTAIS VALIS
Alekša iela 2-7, Riga, LV-1005, Latvia
Tel.: +371-29453334
Foreign Rights: Gunta Apse, [email protected]